The US Visa Denial in Thailand will need to be followed by an appeal. They will provide you with a reason for the denial. If you are applying for a US visa be this a K1 Visa or K3 Visa then you need to ensure that your Thai wife or Thai spouse will be able to comply with the visa requirements. We have listed the financial requirements for the US visa which you would also need to be met on another page of this website. Most declined visas tend to be because of inadmissibility and a visa waiver needs to be obtained if needed.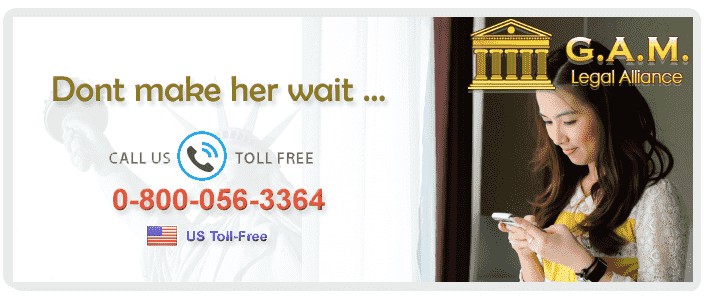 Your Thai spouse or Thai fiancée will not be allowed into the US if she:
– Committed any crime deemed morally reprehensible;
– Has violated any controlled substance law in any jurisdiction;
– Has been suspected of being involved in illegal drug trafficking;
– She is or was involved in an illegal profession such as prostitution;
– She is a habitual drug user;
– She is mentally or physically challenged and deemed a threat to themselves or others;
– She is carrying a communicable disease(s) that is a threat to the health of the public;
– She has two or more convictions with sentences totaling five years or more;
– She has been deported from the US for overstaying 5 years before
You can consult an immigration attorney in Bangkok for assistance with a visa waiver for certain type of US visa denial. Note that these are very difficult to obtain and it does take time to have the visa issued once it has been denied. A good example would be someone who was a habitual drug user before. You would need to prove that the person is no longer a drug user and that the situation has changed since the visa was denied. Again the issues are complex when it comes to a visa waiver or visa appeal in Thailand.
The most common issues for US visa denial in Thailand would be:
– The applicant did not provide vaccination certificates as requested;
– The applicant committed a crime while under 18 and it was more than 5 years ago;
– The applicant was convicted of prostitution but it was more than 10 years ago;
– The applicant was deported from the US more than 5 years ago.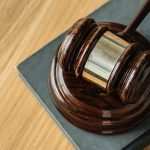 The issue for a visa waiver is very complex and the laws do change. If you Thai wife has been deported for overstaying in the US before as an example she cannot apply for a visa until the 5 years have expired. If this has occurred twice then she would need to wait 20 years to apply for a US visa again. These are common examples and it is best to speak to an attorney in Thailand first before starting any appeals process in Thailand.
See: https://travel.state.gov/content/visas/english/general/ineligibilities.html#waivers
---
The US Visa Denial in Thailand FAQ

---
US Tourist visa denied in Thailand?
If your US tourist visa has been denied in Thailand then it would normally be under Section 214b of the US Immigration and Nationality Act. You have normally failed to prove your strong links to Thailand. Your Thai girlfriend might have a stronger link to you in the US than her country which makes her a risk.
US Marriage visa denied in Thailand?
It is very rare in Thailand to be denied a family visa in Thailand. These are the K3 visa, CR visa or the IR visa. If there is a denial it is usually that there are mistakes in the documents or there was a failure with regards to the police clearance or medical checks.
US visa Legal Grounds of Inadmissibility
Legal Grounds of Inadmissibility in Thailand for a US visa will normally be because your Thai wife or fiancee has a criminal record or she might have an incurable illness. You will need to obtain legal assistance with these types of denials as some illnesses may be curable or vaccination given.