Trademark laws needs specialist advice. Although the criminal code in Thailand gives protection to trademarks, it is best to speak to an attorney to file the trademark under the trademark protection which is available through registration with the Department of Intellectual Property, Ministry of Commerce, under the Trademark Act B.E. 2534 (1991).

In order to be registered as a trademark, the trademark needs to be distinctive and should not be similar to any prior registered trademarks of others. It may also not contain any prohibited elements under the Trademark Act. There has been a number of these over the years in Thailand which had made the news. A business in Thailand tried to make a trademark in the sign of a penis for their ice cream cones. There have also been attempts at similar trademarks to KFC as well as McDonalds. These had been removed and clamped down on.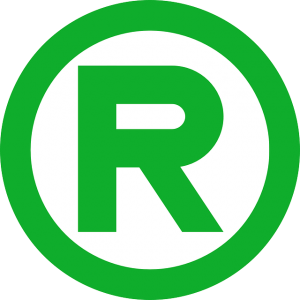 Once it has made the trademark process thus far it now needs to be published in the Trademark Gazette (in Thai). If no objection is filed within 90 days of its publication, the trademark application is then further processed for registration. Trademark protection lasts for 10 years and can be renewed each time for another 10 years.
Licensing registered trademarks can be done by contract within the Civil and Commercial Code of Thailand and it must also be registered with the Trademark Registrar. If it is not registered then it will not be enforceable and be viewed as void. The licencing agreement has to stipulate the quality controls of the product, if the license is exclusive in Thailand or Asia as well as the goods which are covered by this trademark. As an example you cannot have Toyota scooters unless Toyota gave you permission for this outside of say a motorcar. For this reason Thailand does have a number of private trademark monitors (mainly law firms) to ensure that their trademarks are not infringed upon.
If infringement does occur then you would have to file a complaint to the Courts, or initiating a civil action. Penalties for trademark violations under sections 108 and 109 of the Trademark Act include fines of up to 400,000 baht and/or four years of imprisonment, or 200,000 baht and/or two years imprisonment for any infringement, provided the trademark is registered in Thailand.
Many of the trademark infringements will also be stopped at border crossing by Customs officials. If they suspect that the goods are fake they will normally check with the trademark holder in Thailand if the goods are genuine or not. Note again that if your trademark is not registered under the Trademark Act that under the criminal code in Thailand it is seen as a forgery and the maximum fine is only 6,000 baht.
If you wish to register your trademark in Thailand, talk to us about the cost as well as the process and time taken to have your trademarks protected in Thailand.