If you are getting divorced in Thailand as a Muslim, then there are certain procedures that will need to be followed. There have been many amendments in Thailand and repealing of laws such as the Muslim Family and Inheritance Law in Thailand which was repealed in 1943. The topic was part of a research project in Thailand and Malaysia as to Thai law and Sharia relating to marriage dissolution without a Sharia Court.
Talaq (Divorce) Procedure
The topic is more for discussion into the possible drafting of new laws in Thailand with regard to Southern Thailand and Talaq, as a divorce is called in Arabic. The issue is raising its head again after reports in the US have asked if writing Talaq three times is valid on Facebook as a divorce under Islamic law. There is a rather extensive topic on the Huffington Post in this regards. Here we will look at the history and current Islamic law in Thailand with regards to divorce proceedings.
Talaq Procedure in Thailand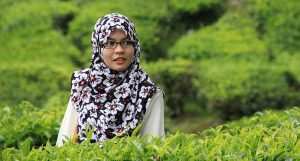 The process in Thailand was that the husband would first say Talaq in front of the village Imam and the second in the office of the Muslim Religious Committee Council Committee (MRCC) which was also called the Majlis which had been available in the Southern Provinces. After the Talaq has been confirmed the Imam or Majlis will issue you with a certificate of having witnessed the Talaq. Each of the parties get a copy. The wife, husband and the local Muslim Council will keep a copy. This has no legal standing in Thailand and the Imam and Majlis does not act as a Registrar. Under current Thai law (Administration of Islamic Organizations Act 1997) they have the authority to issue but not to register marriage and divorce certificates.
Under Section 26 of the Act it states that –
In any provinces having a Provincial Islamic Committee. The Committees have the following powers and duties:
– authority to issue but not to register marriage and divorce certificates.
The traditional Islamic courts have no legal standing as their rulings cannot be legally enforced. A very small minority would get divorced in this format but it does occur. You can of course divorce in the traditional way with Islamic law, however you would still have to complete the normal divorce proceedings according to Thai law for the divorce to be legally binding.
This is not unheard of as Islamic marriages in Thailand first start with Islamic law and when the Islamic process is complete the formal Thai laws would follow with a visit to the Amphurs Office to register the marriage. Much in this way many prefer to get divorced in the Islamic way by having Talaq heard three times and obtaining their certificate and complete the divorce in the standard Thai courts. If it is an unopposed divorce, then an administrative divorce at the Amphurs offices.
Speak to a lawyer about your Talaq in Thailand if you wish to get divorced but want to start the process in the traditional Islamic divorce proceedings.
The information contained in our website is for general information purposes only and does not constitute legal advice. For further information, please contact us.
Child Maintenance
If you have children or a child in Thailand then this may be of interest to you.
Child Legitimisation
Illegitimate children are not uncommon today so understand what your rights are.
Spousal Support
Getting divorced in Thailand does have the option of spousal support.
Divorce
Divorce in Thailand can be by negotiation or by litigation in the Thai courts.
Islamic Divorce
If you are a Muslim and wish to divorce in Thailand then read further here.