Condo purchase or buying a condo in Thailand seems to be the most popular real estate transaction among foreigners in the Kingdom. The popularity of this practice may stem from the fact that condominiums are the only properties that foreigners can own free hold or that which can be registered in their own names.
Buying a Condominium in Thailand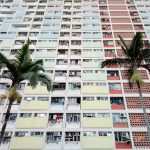 If you are going to be buying a condominium in Thailand then first take legal advice. However, the purchase of condo in Thailand is never a straightforward procedure as it's also subject to some limitations as provided by the Condominium Act of Thailand..
When you are looking at buying property then remember that there are common mistakes when buying property and the most common is that people who have lost their investments in Thailand have been negligent in investigating the property and developer first.
These are the basic for property buying in Thailand be it that you wish to buy a condo in Pattaya or a Condo in Phuket or Bangkok. Always have the property checked before you pay any form of deposit. Remember that if you are going to buy a condo with a view of the mountain or sea then you will need to have a law firm check what the zoning rights are between your condo and the ocean or mountain.
Due diligence reports in Thailand are very important when buying property in Thailand as buying a condo in Thailand is not always easy as well as if you want to buy a house in Thailand.

Trust accounts unlike the West are not common in Thailand and when you have transferred money to an attorney and the attorney disappears then your investment is gone. There is no trust fund insurance in Thailand and recovering the money most times would be very difficult. Always deal with reputable property developers and attorneys when buying a condo in Thailand.
Property Measurements

Thailand has its own property measurements and you should be aware of this. You would normally have to have a due diligence study done as the measurements on the property could be wrong as the measurements could be the outside measurements of the rooms and not the internal measurements. This is important if you buy a house in Thailand.

The person you may be talking to might not be the owner of the property and this can create problems when you are starting to be asked for a deposit. The person you might be talking to might be an agent of the seller but not an authorized agent so anything said is not going to be binding when the transfer of the property comes..
Viewing your Property

This is very important when buying a condo in Thailand. It is not uncommon that once people move in they discover that the property is not what they wanted as the zoning of the property has an industrial state next to the property. They also discover that the area gets massive traffic jams on weekends.
Property Transfer Fees

You would normally get your lawyer to calculate the transfer fees on your property. This is going to differ from one transaction to the next as the government many years back tried to cool down the property market by getting extra taxes on property that had not been held for at least 5 years. This was to avoid property flipping and pushing the market into a bubble.
Encumbered Property

When buying property in Thailand be it your Thai wife holding the title then you are best advised to check if there are any usufructs registered over the property as this might have occurred by agreement. You would also need to check if there is a mortgage bond over the property or if the property is being held for debt. If it is rural property check for a servitude.
Title Deeds

You would need to have someone check what type of title deed you have on the property. Certain title deeds cannot be sold.  Note that in the past there have been instances where the developer had developed the property on government land. There was the case in Samui where there had been more title deeds on the island than what was available.
Property Developers

It is very important to check the reputation of the property developer and ensure that they are solvent. There have been many failed building projects in Thailand over the years and in recent times these have been many failed condo projects in Pattaya where the developers failed to build what was being sold. You can see the Bangkok Post for these failed projects in the news.
Foreign buyers have to be aware of the following rules when purchasing a condo in Thailand:
Buying a Condo in Thailand
Foreign Ownership Quota – In a certain condo development, foreigners are allowed to own 49% of the total units only. The majority of ownership should be with the locals. Developers can lease the units to foreigners who don't make the foreign ownership quota. A provision can be included in the contract allowing the foreigner to purchase the unit should a foreign ownership slot is finally available.
Condo Purchase Finance – Funds to be used to finance condo purchase or any property purchase in Thailand by a foreigner should come from abroad. A Foreign Exchange Transaction Form (FET) which bears the record of the offshore funds transfer is required by the Land Office during the actual property transfer.
The foreigner can open a savings account in Thailand to facilitate the wire transfer of the funds or alternatively, he can avail the escrow service assistance provided by some law firms. Speak to a lawyer in Thailand if you want to buy a house in Thailand
Use of a standard contract prescribed by the Land Office – The Land Office has started to issue standard contract to Property Developers and sellers in their attempt to further protect the rights of the buyers.
However, the contract is too simple and doesn't contain the necessary and standard provisions that will fully safeguard the interests of the buyer. Fortunately, the Land Office acknowledges contracts drafted by registered law firms or a licensed attorney.

Buying property in Thailand or buying a condo in Thailand especially if you want to buy a house in Thailand as this will always needs expert advice. Our legal counselors and attorneys who are highly experienced in this area can guide and assist you along the process of dealing with all complications in property related transactions.
Please feel free to contact us for additional information or assistance you may require. Our legal consultation is free-of-charge and we are more than happy to assist you.
---
Buying a Condominium in Thailand FAQ

---
Is buying a condo in Thailand a good investment?
You should always speak to an investment advisor when it comes to property. Most property gains in Thailand had been for high-end condominiums close to mass transit such as the BTS. Different types of condominiums have seen different growth rates. The high quality condo units have always grown well.
Can foreigner buy condominium in Thailand?
Yes, foreigners can own a condominium in Thailand in their name however foreigners may not own more than 49% of all the condo units in the building or project. Before you buy a condominium in Thailand check if the property is in the name of another foreigner you are buying from.
How much does it cost to buy a condo in Thailand?
This is going to depend on the value of the condo. The transfer taxes will be based on the value of the property so your transfer costs would be different than buying a high-end condominium in Thailand. You are advised to have a due diligence done before purchase.
Can a foreigner buy a property in Thailand?
Yes you can buy property in Thailand as a foreigner. You can buy a condominium in your name depending on how many units are already in the name of foreigners. You cannot buy land in Thailand or buy a house in Thailand unless you are using a superficies to own the house but not the land.
Why you should never buy a condo?
What you should consider in Thailand is where the condominium is located. Bangkok as an example has a flood zone that few buyers consider. It is not recommended buying a condominium in a flood zone as it may lower the resale value of your property.
Is owning a condo a good idea?
Owning a condo as a foreigner is a much easier investment that the other options. There is the option of building a house in Thailand buy you cannot own the land. Most expats and foreigners tend to buy condominium units in Thailand than other types of properties.
Is buying a condo better than renting?
If you plan on retiring in Thailand then buying a condo may be for you. You will need to take proper investment advice in this regards. Many rent out their condo while back home but the rental market is very tough even for expensive properties. Consider your reason for the condominium unit first.
---