Copyright laws in Thailand is covered by the Copyright Act, B.E. 2537 (1994). Copyright extends from graphics, art, video, musicals, software and much more. If you wish to speak about copyright in Thailand, consult with a lawyer about your options.

Copyright Laws in Thailand
Note that copyrights extend to works that are expressed which includes the rights of performers. Copyright does not extend to processes, systems, organizations, or instructions for use. Copyright does also not extend to thoughts, principles, findings, or theories in science or mathematics. In terms of the Copyright Act, acquisition of copyright is automatic and need not to be registered.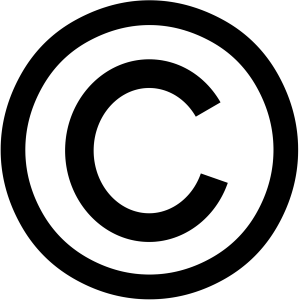 You can transfer copyright for works which you have created. This can be in part or in full. Copyright can also be licensed and you should take legal advice on this as well as on enforcement of your copyright. Thailand is also a signatory member of the Berne Convention for the Protection of Literary and Artistic Works, the WTO as well as the Agreement on Trade Related Aspects of Intellectual Property Rights (TRIPS).
The life of the copyright is valid for the life of the creator, plus 50 years. When the creator is a juristic person (business) protection extends for 50 years from the date of creation or first publication. The period of protection is reduced to 25 years for applied artistic work.
The laws for copy right infringement is a prison sentence of up to 4 years and a fine of up to 800,000 Baht or both. In 2014, we saw an update to the copyright laws in Thailand with the passing of new bills for the enforcement of copyrights laws. These 2 amendment bills have mainly been related to enforcement of mainly software in Thailand as copyright infringements have changed technology. The main updated has been:
Copyright Updates
Thailand still remains on the US Watch List on the 2018 Special 301 report by the Office of the United States Trade Representative. The aim of the report is to shame US trade partners into enforcing and protecting intellectual property rights or be denied access to the US market.
In December 2018, Thailand was upgraded from the Priority Watch List to the Watch List. This was mainly due to good results from the bilateral US-Thailand Trade and Investment Framework Agreement. The main issues in Thailand with IP has been criminal enforcement of IP as well as counterfeiting as stated in the report.
There have been many changes over the years however the report mentions the 2014 Copyright Act of which amendments failed to address a number of concerns. Unauthorised camcording in Thailand was one of these however the government has clamped down on this from happening at cinemas. What has become common in Thailand was people walking into a cinema and recording the movie in the cinema on their camera phones. Prison time has now been set at 6 months to 4 years as well as fines of up to 800,000 baht;
Other issues raised was the backlog in pending patent applications as well as widespread use of unlicensed software. This being in public as well as the private sector. The rather lengthy civil IP enforcement proceedings as well as low civil damages was also mentioned with extensive cable as well as satellite signal theft.
Thailand however has moved forward with the setting up of the National Committee on Intellectual Property and a subcommittee on enforcement against IP infringement. There has been an increase in streamlining regulations as well an increase in patent examiners. Thailand has also joined the Madrid Protocol which makes it easier for Americans to apply for trademarks
Other Progress:
Allowing exception for altering software or other copyright works to enable disabled people to use the copyright;
Penalties have also been introduced to punish those who make workarounds for software or otherwise called Warez.
Always take legal advice when dealing with patents and trademarks registration in Thailand. See the contact details below if you wish to speak about your ideas in Thailand and also how the patent registration will grow your business and affect your corporate income taxes.