Do you need a Thai work permit? Apart from a Thai Business Visa a foreigner needs a work permit to be able to work legally in the Kingdom. It is normally the job of he employer to arrange this for you however there are also times wherein you would need to take care of this concern by yourself as your hiring company in Thailand may not have the staff to do this in your behalf. This means the company will just have to furnish you the necessary documents and you are left to organize your work permit on your own.
Thai Work Permit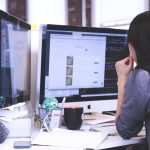 Normally, if you will be applying a business visa from the Thai consulate/embassy in your home country for the purpose of employment in Thailand, the embassy officer may require the initial work permit application called WP3 as a requirement for the visa application. This will be taken care of your employer as most of the documents required are company-related papers. Once you get to Thailand with the Non B visa, you would need to accomplish the other required documents such as the medical certificate, photos, proof of degree obtained and the like. These will be brought and be submitted to the Ministry of Labor and it takes 10 business days for the Ministry to issue the work permit.
.
….
….
….
….
How GAM Legal Alliance can help you?
Our Legal Counselors and Attorneys are experienced in arranging work permit applications. We know where and how to get your work permit application successfully. Please feel free to contact us for additional information or assistance you may require. Our legal consultation is free-of-charge and we are more than happy to assist you.