Litigation in Thailand can be a very costly issue and you always have to consider the cost and the damages which you wish to seek. Always take advice from a lawyer in Thailand before you pursue litigation as it can also be a rather lengthy and stressing situation. Note that case law is not always applicable in Thailand as it would be in the West.
Litigation in Thailand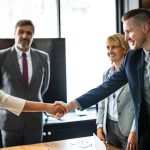 Thailand has a mixture of Western and local legal procedures. The Thai legal system does not have a jury as you would have in the US and there is no discovery process as you would have in Britain or the European Union. All legal matters in Thailand are based on the evidence submitted to the courts and damages are awarded but very rarely do they award punitive damages. The legal process in Thailand is very time consuming and postponements can be up to a year. Dispute resolution is encouraged and many times settlements are reached instead of approaching the courts.
Over the years the amount of civil litigation has risen with respect to foreigners as Thailand has become an investment destination in Asia. There are also more expats living in Thailand than 10 years ago and personal litigation has also seen an increase such as divorce litigation. Some of the most common litigation in Thailand has been:
There are other litigation's but are not as common as the first 3 as listed above. These are mainly the following with criminal law being mainly assault and drugs with regards to foreigners:
Litigation – Corporate & State
– Criminal Law – Fraud and Possession of Drugs with Criminal Negligence as well
– Trade Disputes – Litigation with regards to contract law both local and international
– Labor Disputes – This being mainly dismissal of staff
Anyone who is domiciled in Thailand can use the legal system in Thailand or sue anyone who is domiciled in Thailand. If you are overseas your local Thai lawyer can start the process for you and you would only need to appear when the Thai court deems that you should appear. Hence you don't need to be in Thailand or domiciled in Thailand to sue someone in Thailand. Note that the courts will decide if the Thai legal system has jurisdiction over the matter.
Note that the legal process is started in a different manner compared to the West. The petitioning party in the matter which might be you bringing the case to court is responsible for requesting the Thai courts to issue the summons against the respondent in the matter. There is also a separate petition which you have to complete which must be a request to the courts to serve the complaint and summons to the defendant. Note that there is no Sheriff of the Court in Thailand and the Police manage this process.
Note that foreign judgements can be used as evidence but is not enforceable in Thailand. You need to speak to a local lawyer about enforcing a foreign judgement and how best to approach the matter to be fast and cost effective as the Thai courts will look at the foreign judgement again before making a ruling.
If you are looking at pursing damages in Thailand then speak to us online or email us for more assistance. You can also call us toll-free from the UK, US or Australia or you can simply walk into our offices in Phuket of Bangkok for immediate assistance.
The information contained in our website is for general information purposes only and does not constitute legal advice. For further information, please contact us.