Winning child custody in Thailand can be a long and difficult journey with its share of obstacles. When a married couple with children is undergoing divorce or has decided to go their separate ways, or when a couple has a child born out of wedlock – Thailand child custody issues are often in the frontlines of any legal battle or agreement.
This brief guide is intended for a non-Thai individual who is facing child custody issues in Thailand. It is not intended to provide you with legal advice; you should seek out the services of a Thailand lawyer so accurate legal counsel can be provided. This article is here to assist you in surveying the terrain that you will be traveling on and to emphasize the most important things to keep in mind when dealing with this area of Thailand family law.
Child Custody
3 Important Questions to Ask

Can I obtain child custody in Thailand through mutual agreement?
One can gain custody of a child through (1) mutual consent of the parties involved and (2) by the decision of the court.
So yes, mutual consent is the easier road to take. For a married couple going through an uncontested divorce, they could simply create a divorce agreement which lays out how custody will be shared between parents. For an unmarried couple, the mother has sole custody. If the father wishes to exercise his custodial rights, he has to enter a process of legitimizing the child as his own. It is important to note that while the rights of the birth mother are considered automatic in Thailand, the legal rights of the father of a child born out of marriage are not. After legitimation, the father can enter into a custody agreement.
How do I gain custody of my child if no agreement can be reached?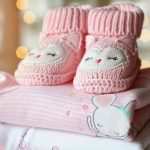 This is when the situation can get difficult and will demand a lot of patience and determination, as any Thailand attorney will tell you. For a married couple, the judge that handled the divorce case will decide custody. For an unmarried couple, a father can petition custody along with registering the legitimation of the child and Thailand family law states that the court can decide on whether to grant partial, whole custody, or deny the petition itself.
Aside from granting and establishing legal custody rights, the Thailand family court also has the authority to modifying custody orders, establish child support and child visitation rights, and terminate custodial rights. At any time during or after the divorce or custodial petition, the Thai family court judge can take away custody if the individual granted these rights is deemed incompetent, has shown misconduct, or has abused said rights. Custody can change at any time when the parent without custody or a prosecutor serving on behalf of the child files a petition requesting for it.
What should I do to ensure that I win a contested child custody case in Thailand?
Have an effective Thailand attorney who is knowledgeable in Thai family law and is as single-minded as you are to reach your goal.
No matter which country you come from, child custody cases are exhausting and can take a lot of time to resolve. If you choose the right Thai lawyer to represent you, it would mean that you come to the process well-prepared, knowing exactly how to present yourself and what to say in the family court proceedings. The best lawyers are also aware of cultural differences that could impact your case. Ultimately, you'd want a Thai lawyer who's determined to be in it for the long haul and who can help clear all the obstacles in the way.
Choosing the right law firm to assist you
G.A.M. Legal Alliance can help you with sorting out your child custody concerns in Thailand. With our experienced team of family lawyers, we can guide you through the step by step process towards securing parental and custodial rights to your child. Call us today at 02 611 2881-2 and speak with our family lawyer or visit us at our office for a FREE consultation!