Overstaying in Thailand can be costly and get you banned. Visa overstay in Thailand is common and new tough laws had been brought in. One of the more common problems in Thailand is the matter of overstaying your visit in Thailand. If you are on overstay then you should contact a lawyer before you are found and arrested in Thailand. 
Overstay in Thailand
Depending on how long you have overstayed there may be additional problems such as being banned from Thailand. If you are going to surrender to immigration police, then you are best accompanied by a lawyer. Note that overstaying your retirement visa or marriage visa is also the same when the renewal of the marriage visa or renewal of the retirement visa has not been renewed annually.
John was caught in Pattaya with an overstayed visa in his passport while he was being investigated for being loud while drunk. He was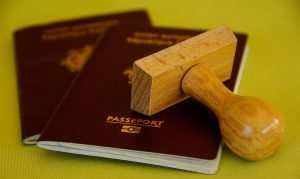 arrested and taken to the Pattaya police station for questioning. This was on a Saturday night and being the week-end he would have to wait until Monday.
Unlike assault or kidnapping he would have to wait until Monday to be transported to the Bangkok Immigration Detention Centre. Note that they only move prisoners twice a week from Pattaya to the IDC. From here you will be brought before court and fined.
The IDC is located in Suan Plu and they hold people who have overstayed their visa's or people applying for refugee status. The lockup is normally arranged according to nationalities so as to avoid conflict. There is an Asian side and a Western side.
The IDC is open to the public so if you are being deported your friends can take you fresh clothing while they are there. You will have to pay for your own flight ticket home as the Thai government does not pay for this. Normally you can make arrangements with your Embassy as the US Embassy does offer to loan you the money for your flight but will take your passport back in the US until you have repaid them their money.
From here you will only need to carry cost. This being the cost of your deportation and your airline cost. Once your fines have been paid and you have an airline they will handcuff you and take you to the airport. Note that they will only uncuff you in the inside of the plane so be prepared for some really odd looks from other passengers.
The new banning rules are now as follows and also not that when you surrender and when they catch you the sentences are different. This can be seen in the banning orders.
·         Overstay more than 90 days forbidden 1 year
·         Overstay more than 1 year forbidden 3 years
·         Overstay more than 3 years forbidden 5 years
·         Overstay more than 5 years forbidden 10 years
In the case that you are apprehended
·         Overstay less than 1 year forbidden 5 years
·         Overstay more than 1 years forbidden 10 years
You can see the difference between being caught with an overstayed visa and simply surrendering to the Thai authorities. Speak to an immigration lawyer about your visa issues or a criminal lawyer in Bangkok for assistance when you have overstayed your visa in Thailand.
The Thai government is not responsible for your airfare or travel expenses for deportation. Until you obtain the money for the fine as well as an air ticket to leave the country, you will remain in the Immigration Detention Center. Always ensure that you do not visa overstay in Thailand.
The information contained on our website is for general information purposes only and does not constitute legal advice. For further information, please contact us.
---
Overstay in Thailand FAQ

---
What happens if you overstay in Thailand?
Overstaying your visa in Thailand is illegal. If you are caught there will be a fine and you may very well be arrested depending on hing you have overstayed you visa. They will bring you to Bangkok. You will need to have your airline ticket to go home from the IDC.
How much is the fine for overstaying in Thailand?
The overstay fine in Thailand is 500THB per day to a a maximum of 20,000 THB. If you overstay you may be deported as well as banned from Thailand for years depending on how long you had overstayed in the country.
How do you clear overstay in Thailand?
Depending on how long you have overstayed your visa. It is best to call a lawyer for assistance. If it is a very short overstay then a fine from Thai immigration would be the end of the matter.
How many times can I extend my tourist visa in Thailand?
You can only extend the tourist visa once. This is at a cost of 1,900 THB for the extension.
---