Marrying a Thai woman and living in Thailand is explained below. Note that you will first need to register your marriage in Thailand and then apply for a marriage visa for Thailand. There is also the option of retirement in Thailand and for this you will need to be at least 50 years of age and then apply for a retirement visa in Thailand. These are all explained on this website. Below is the marriage registration process in Thailand.
Marrying a Thai woman and living in Thailand
Marriage among foreigners in Thailand is an easier process compared to other countries. It entails specific process that is made possible foreigners who come for a short visit. For the US, UK, Australia, New Zealand and Canada, standard documents such as original passport and divorce documents will be the basic ones required. However, for some countries, there would be additional documents needed to prepare before coming to Thailand. With this, it is best to check and know the updates with the embassy before traveling.
Unlike other countries, most marriages and the legalities itself are performed in churches, hotels and resorts. But, in Thailand, the marriage itself is executed and performed at the local district office or the so-called Amphur. However, there are arrangements that can be made in case you wish to have the legal registration done in other locations.
Prior to the Thailand marriage registration, it is a must for the foreigner to secure a document which the embassy can only issue for it to be used for the registration. This document is known as the Affirmation of Freedom to Marry. In some embassies, it is known as Affidavit, Statutory Declaration, Marital Certificate or Legal Capacity to contract Marriage. This document is required together with your passport certification, without both, you cannot move on with the marriage process.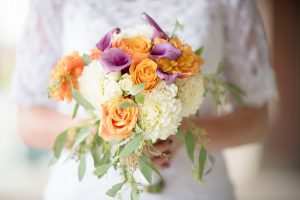 There are also embassies that would require some documents from overseas which is stamped by the Ministry and Thai embassy as well. So, one must be sure to check the required paperwork ahead to make sure all is handy once in Thailand.  The embassy documents can only be applied in person by the applicant and no third-party be allowed to do this stage on your behalf.
It is always best to seek assistance for this process to avoid delays. And also, it is wise to counter-check with your embassy in Thailand for the requirements to avoid problems once you are in Thailand.
There is a standard template you can fill out provided by the embassy which you can easily access online, and for some, it must be prepared by yourself with specifics given by the embassy. This document will be valid upon signature of the consular officer.
Most embassies issue an English version of the document and must be translated into Thai version. Thai translation of documents must be done by a certified translator and must be submitted for evaluation at the Thai Ministry of Foreign Affairs. The process takes 2 working days and upon collection, you may now proceed with the legal marriage registration. Official marriage process shall be completed in the presence of a district officer and the Thai witnesses.
The marrying couple must be present and will sign the marriage documents as well. It is recommended to have a translator on the day of your marriage to avoid misunderstanding and to make sure all details provided are correct.
On the day of registration is also the issuance of a Thai marriage certificate. As you can see the common question about marrying a Thai woman and living in Thailand can be explained in an easy to understand format.