There will always be Australian Fiancée visa problems in the application stage. There are a number of problems when applying for an Australian Fiancée visa in Thailand. Australian Spouse Visa and Australian Fiancée Visas are the second biggest category of migrants into Australia. 

Family visas make up a third of all permanent residents in Australia each year. Each year more than 45,000 new migrants arrive annually on a family visa with children and additional family members adding another 15,000 additional migrants.
Why use a law firm
With the huge amount of immigrants in Australia the government has changed many of the immigration rules of the years. This is why it is best to use a law firm for these type of applications as any error or misunderstanding will create a long delay.
If your visa application is not successful at the primary stage of the application process (which is processed by the Department of Immigration and Citizenship), a review application needs to be done (which is processed by the Migration Review Tribunal) which will further delay the visa application process for up to two years.
Not all marriages are recognised in Australia
Your marriage has to comply with the Australian Marriage Act 1961. This is where a marriage is defined. If you have registered your marriage in Thailand then you need to obtain a marriage certificate.
This official marriage is recognised in Australia however a normal unregistered village Buddhist wedding will not be recognised as it has not been validated by the Thai government. Note that a polygamous marriage is not going to be recognised in Australia for visa purposes. See this website for more details on the Australian Fiancée visa problems which you might encounter.
No automatic rights
If you have applied for an Australian Fiancée Visa this is be a temporary Australian Fiancée Visa which allows you to stay in Australia for a period of 2 years. After this you can apply for a permanent Fiancée Visa.
If however the relationship breaks down during the 2 year period your fiancée will have to leave Australia unless there was family violence involved. Even this is no guarantee that she could stay in the country. Always check with an immigration lawyer about all the possible issues which may arise.
Australian Interview Questions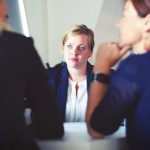 The Australian government will check to see if the relationship is genuine or not. In order to do this they normally expect that there is a letter with the application describing the relationship, such as where you met and problems you have had during this period. More likely than not these will be checked during the interview again.
Considering the possibility of a 2 year delay in your visa application it is always best to speak to an immigration lawyer about your visa to Australia. Call us today toll-free from Australia or walk into our offices in Phuket or Bangkok for more information and assistance or simply email us your questions and concerns about your Australian visa application.
Call us today!
The information contained in our website is for general information purposes only and does not constitute legal advice. For further information, please contact us.
---
Australian fiancee visa problems FAQ

---
Was your Australian fiancee visa denied?
Some of the most common Australian fiancee visa denials tends to be where your Thai fiancee had overstayed her visa before. Your fiancee might have also been deported from Australia. Poor English skills of your fiancee is not a common issue. See the requirements of the Australian fiancee visa.
Is my Thai marriage recognised in Australia?
If your Thai marriage was registered with the Amphurs Office in Thailand then your Thai marriage is recognised in Australia. The traditional Thai marriage is not legally binding in Thailand without being registered in Thailand and will not be recognised in Australia. The same with Islamic marriages in Thailand..
Married to an Australian, do I have the right to live in Australia?
The temporary spouse visa issued when you have not been married for more than 2 years allows you into Australia. Should you get divorced within the 2 years your spouse or ex-wife will need to leave Australia. There are no automatics rights.
What are Australian interview questions?
Depending on what type of visa you are applying for the questions will be different. For an Australian marriage visa you might be asked what you husband does for a living and who his brothers are. For an Australian fiancee visa they might want to know where you met.
---