Your work permit renewal requires the correct documents. Once you have a work permit you need to renew the work permit before it expires. You will need the same documents you had before when you applied for the permit initially. You would also need to bring with a tax certificate to should that you have paid your taxes with the last work permit. This is very important. You will also need a new medical certificate.
Work Permit Renewal: (Documents)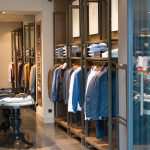 You can search this website as we have explained how to apply for a work permit. There is also a section on prohibited employment in Thailand and working illegally in Thailand which you might be interested in reading. The documents need we you renew you work permit are as follows:
Your qualifications:
The following documents would be needed when you renew your work permit. You also need to have the current work permit with you as well as your tax certificate from the current work permit.
– You must have a non-immigrant visa (B Visa or O Visa) OR;
– You must have the current work permit in hand
– You must be sane and not mentally ill;
– Copy of your educational qualifications (teacher)
– Copy of your press card and letter from the Thai government (journalist)
– Copy of your letter from your mission and letter from the Thai government (evangelist)
– Copy of your letter from the NGO and from Thai government (NGO)
– Copy of your passport
– Copy of your teachers licence (teacher only)
– Copy of a map showing where you are working
– Copy of a medical certificate (blood type and syphilis check)
– Tax certificate to show you are registered and paid personal income taxes in Thailand
Company documents:
The following documents need to be provided with the renewal of the work permit which your company or employer will have.
– Copy of the registration of the Thai business on your work permit
– Copy of VAT Registration form Phor Por 01 of the business
– Copy of the Thai business license – as an example Factory License etc
– Copy showing that Social Security Payments had been made;
These are the basics to renew your work permit in Thailand. If you have any questions then call us or email us for more information. If you are in Bangkok or Phuket then you can also walk into our office for a free consultation about your work permit renewal.
The information contained in our website is for general information purposes only and does not constitute legal advices. For further information, please contact us.