The work permit process in Thailand will depend on what you are going to be doing in Thailand. The process for a journalist and a teacher is not going to be the same. Below we have given the basics for each common profession in Thailand that would apply for a work permit. If you have any questions then email or call us for assistance. Note working in Thailand illegally is not a good idea.
Work Permit Process in Thailand
If this is a new application then the following is needed. You start by applying for a Thai "B" visa. The embassy will needed the following as well as the labour department later.
You:
– Proof of your qualifications (Diploma + Transcripts)*
– Complete resume
– Photos which are not older than 6 months (3cm X 4cm)
– Map to your school or business
– Criminal Background check from your home country (not always required)*
– Copy of Thai teachers licence (not always required at Embassy)*
– Medical certificate (your blood type and advanced syphilis check)
– Tax return from your last work permit (if you had one before)
* Mainly for teachers who will be teaching in Thailand.
The following documents the Thai business will have to provide for you when you start the application process. Even if the Embassy does not require everything it is best not to leave any documents out. These documents will be needed by the Labour Department and Thai immigration later. The job description is very important as it needs to fill a vacancy that a Thai cannot fill.
Business:
– Copy of the registration of the Thai business on your work permit
– Copy of VAT Registration form Phor Por 01 of the business
– Copy of VAT Certificate – Phor Phor 20 of the business
– Copy of Withholding Tax – Phor Ngor Dor 1
– Copy of Certified Shareholders List
– Copy of Social Security Payment filing
– Copy of the Thai business license – as an example Factory License
– Copy of school registration with MOE if you are a teacher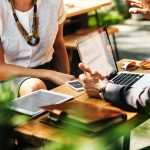 These documents will be needed by the Thai embassy as well as the Labour Department in Thailand. Apply for the Thai "B" visa then return to Thailand and apply for the work permit. See also the article on work permit renewal in Thailand for more information. The application process once you have the visa takes about 7 days to complete for a normal business. If it is a BOI business then the work permit application process takes less than 6 hours to complete. In Southern Thailand the application process is much slower and can take 6 weeks to complete so it is always best to start the process once back in Thailand immediately. If you have more questions about the work permit process in Thailand then contact us today!
Call us today for more information on obtaining your Blue Book in Thailand.
The information contained in our website is for general information purposes only and does not constitute legal advices. For further information, please contact us.