Before you get married in Thailand and register your marriage, you will need to obtain a letter of affirmation from the US Embassy in Bangkok. It is best to do it during the beginning of the week giving you enough time to finish the entire process for the marriage registration.

US Letter of Affirmation in Thailand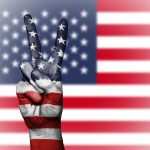 If you live in the Northern parts of Thailand, you can also ask if the US Embassy in Chiang Mai can offer assistance with this. Even if you have the documents issued there you will still need to come to Bangkok to have these documents legalized unless you are using an attorney for this purpose. Most law firms in Thailand who do immigration law also offer marriage registration as a service. You can speak to us online or send us an email for assistance in this regard.
The documents issued by the Embassy will require that the documents to be translated into the Thai language and this also have to be certified by the Department of Foreign Affairs in Bangkok. This normally takes a day to complete as they have to verify that the document is authentic.
If you have been married before, then the Embassy will want an original divorce decree or death certificate. These proofs of divorce and spousal death cannot be issued by your embassy in Bangkok and you will need to bring it with you to Thailand or have someone send it to you from the US. These will be needed and should also be translated if not in English language and certified.
Once you have all your documents back and they have been certified by the Thai government you will then need to register the marriage at the local Amphur office in Thailand. They will issue two Thai marriage certificates.
Note that the traditional village wedding is not legally binding until the marriage is certified. Unlike in the West there is no need for a marriage ceremony as it is an administrative process only. You can walk out of your hotel with your Thai fiancée and walk off to your local Embassy and start the process.
Once you have the marriage certificate, you can now apply for a Thai marriage visa while inside of the country if you have a tourist visa or a retirement visa. This is a conversion process which takes about 2-3 weeks to complete. You can also apply for a US Spouse visa for a Thai once you have the documents on hand.
Always take legal advice before you register your wedding as you will need to register a prenuptial at the same time as the marriage registration. Speak to an attorney before this as you cannot register a prenuptial after the marriage certificates have been issued.