As a Canadian in Thailand and wanting to take your Thai wife back to Canada on a Canadian visa, you will first have to register your marriage in Thailand. Your passport as well as your divorce decree, if you are divorced, or a death certificate of your late spouse, if applicable will be required. These should be original documents, as Embassies do not normally accept photocopies.

Letter of Affirmation – Canadian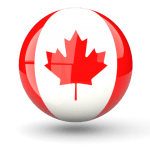 When you have the needed documents, you need to go to the Canadian Embassy to obtain the "Affirmation of Freedom to Marry". You have to complete a form and provide the needed documents. The process is usually overnight however a same day service does exist at additional cost. Once the document has been issued you will need to have this certified and translated.
All documents have to be translated into Thai language. Once you have translated all your documents into Thai, it needs to be verified by the Ministry of Foreign Affairs in Bangkok. This will take a few hours to complete the verification of the documents. Once this has been completed, you will then take all these documents to the Amphur's offices in Thailand to have the marriage registration and marriage certificate issued.
Note that your Thai fiancée has to go with you to the District Office to register the marriage. She will need to bring all her documents with her as well, just as yourself. If you have a prenuptial agreement then you will need to file this together with the marriage registration. Speak to a lawyer in Thailand for advice and assistance as the marriage as well as the divorce laws in Thailand are different to that of Canada.
Marriage laws in Thailand can be complex. If your Thai wife is not over the age of 21 then you might have to bring your in-laws to the District Office as well to witness and approve of the process. If you are getting married to another foreigner who is not Thai then the process remains the same as if she was a Thai national.
Once the marriage certificate has been issued, you can now also apply for a Thai marriage visa and have your current visa converted. You can also start the process for applying for a Canadian visa from Thailand for your Thai wife if you wish to bring her to Canada.
If you and your Thai wife have children together prior to your marriage, then you will need to take legal advice on the legitimization of a child in Thailand. Property law in Thailand is also very complex when it comes to foreigners and you will have to take into consideration if you will buy property in Thailand or simply lease. These all have implications while living in Thailand with your wife.
Always take legal advice before you get married in Thailand. The outcome of getting married in Thailand and living here can become complex if you have not considered all your options before the marriage was registered.