Do you want to have a working holiday in Australia? If you would like to visit Australia and work while you are there then you can as a Thai apply for a Working Holiday visa as explained below. Note that they are very strict with this visa and you need to meet all the requirements in order to qualify for this Australian visa. If you are looking for a 2 months tourist visa then see the website for the Australian Tourist Visa which can be obtained in Bangkok.
Work and Holiday visa (subclass 462)
This Australian visa is aimed at young Thai nationals who want to holiday and work while in Australia for up to a year. The Working Holiday in Australia is not new and is popular in Thailand. You need to also meet the age requirements for this visa. The following countries qualify for the Australian working holiday visa:
– Argentina
– Bangladesh
– Chile
– Indonesia
– Malaysia
– Poland
– Thailand
– Turkey
– USA
– Uruguay
In order to obtain this visa for the working holiday in Australia, you need to be at least 18 years old when you apply but not yet 31 years of age. If you are thinking about working in Australia after university then this is a good visa to obtain international experience to add to your resume later in Thailand. Note however that you may not have a dependent child with you at any time during your stay in Australia. The following documents need to be supplied:
– Copies of all the pages of your passport
– Copy of your House Papers (Tabian Baan) showing your parents' names and surname
– Copy of your name change certificate if you have changed your name
– Copy of bank account showing funds in Thailand worth AUD 5,000
– Copy of your educational qualifications
– Letter from the Thai government supporting your application
– Letter showing your results of an IELTS, TOEFL skills test not older than 2 years
You need to provide all of these documents and it is best to contact an immigration lawyer in this regard. Obtaining the government letter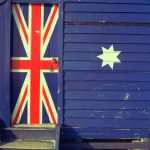 may present its own problems. Australia offers a number of visa options. If you are visiting friends or family then an Australian Visitor Visa will be best for you. If you are married to an Australian then an Australian Spouse Visa would be best and if you are not married as yet then you can also apply for an Australian Fiancée visa in Bangkok. Call us today from Australia on our toll-free number for assistance or email us if you are not in Thailand. You can also call us in Bangkok or Phuket or walk into our offices in Thailand for assistance with your Australian visa options. Always take proper advice when it comes to the working holiday in Australia for Thai nationals.
Call us now!
The information contained in our website is for general information purposes only and does not constitute legal advice. For further information, please contact us.
---
Australian Working Holiday visa FAQ

---
What countries can I get a working holiday visa for?
Passport holders from the following countries – Argentina, Australia, China, Chile, Czech Republic, Ecuador, Greece, Indonesia, Israel, Malaysia, Luxembourg, Malaysia, Peru, Poland, Portugal, San Marino, Singapore, Slovak Republic, Slovenia, Spain, Thailand, Turkey, United States, Uruguay, Vietnam and Hungary can apply for a work and holiday visa
How many hours can you work on a working holiday visa?
The working holiday visa allows you to work fulltime but the student visa allows you to only work 40 hours a fortnight.