If you have a 2 months Thai tourist visa then you can convert the visa to a retirement visa in Thailand by having the visa converted. Note that you need to have at least 15 days left on your tourist visa before this can be converted to another visa. Note that you need to meet or exceed the financial requirements of the retirement visa.
Converting a Tourist visa to Retirement visa
In order to obtain a retirement visa you need to ensure that you have a Thai bank account and that there is at least 800,000THB in the account. See this website on how to open a bank account in Thailand for more details. You can also show that you have an income of at least 65,000THB per month or a combination of income and deposit. See the financial requirements for the retirement visa which explains that you can also use a pension letter from your Embassy in Bangkok to show income. Note that you will still have to show proof of income with the pension letter.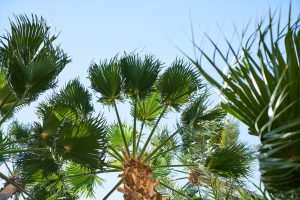 Note that the government conversion fee is 2,000THB and you need to complete a visa conversion form at Thai immigration. Once they accept the application for a visa conversion you have to return to Thai immigration 2 weeks later as this will give them time to review your application. Note that when you return 2 weeks later they will return your passport to you with a single entry non-immigrant stamp in the passport. This visa is now valid for 90 days from the date of the visa conversion.
Before the 90 day visa expires you need to go back to immigration and start the extension process for the visa. You will now have to provide all the documentation again such as your income or deposit or a combination of the two. You also need to provide a copy of a map as to where you live in Thailand be this your villa or apartment and the process from here is the same as that for a normal Thai retirement visa procedure in Thailand. The visa process can be seen on this website under Thai retirement visa application and also under Thai retirement visa form which is the form you need to complete after the visa conversion process is complete.
The process can be complicated depending on where you are doing this as at times each immigration office has their own format for getting this done. If you have any questions then you can contact us toll-free or walk into our Bangkok or Phuket law offices for assistance. Call us toll-free from the US, Australia or the UK if you are not in Thailand. Note that a criminal record clearance and a medical certificate are not required when you apply for the visa conversion process in Thailand. So speak to us about converting a tourist visa to retirement visa.
The information contained in our website is for general information purposes only and does not constitute legal advice. For further information, please contact us.