Buying a Condo in Pattaya needs careful consideration. If you wish to buy a condo in Pattaya then you should also read the buying a condo in Bangkok as well as buying a condo in Thailand to give you an overview of the property market in Thailand as well as the laws such as usufructs, servitude's as well a zoning and property restrictions and consider having a due diligence report done on your property before you make a deposit for the condo unit. Always speak to a lawyer if you want to buy a condo in Pattaya.

Pattaya Property Brief
Property Market
This is a property brief on Pattaya. The Pattaya condo market is very unpredictable and fluctuates more than Bangkok, Phuket or Hua Hin. The Jomtien area showed the highest supply over the years however more condominium developments have moved towards the Pratumnak area of Pattaya. The property market unlike the Phuket Condo market as well as the Bangkok Condo market, Pattaya tends to have many Russian and Thai buyers with the rest coming from China, Singapore as well as from Hong Kong.
Property prices have increased over the years but not at the growth rate as Phuket and Bangkok. The average prices in Pattaya in 2016 was in the range of THB 119,795 sqm. Non sea-view units are much cheaper at about THB 66,925 sqm. With the Russian currency crisis in 2016 the Pattaya condo market went very soft however it did start its recovery. Consider this if you want to buy a condo in Pattaya.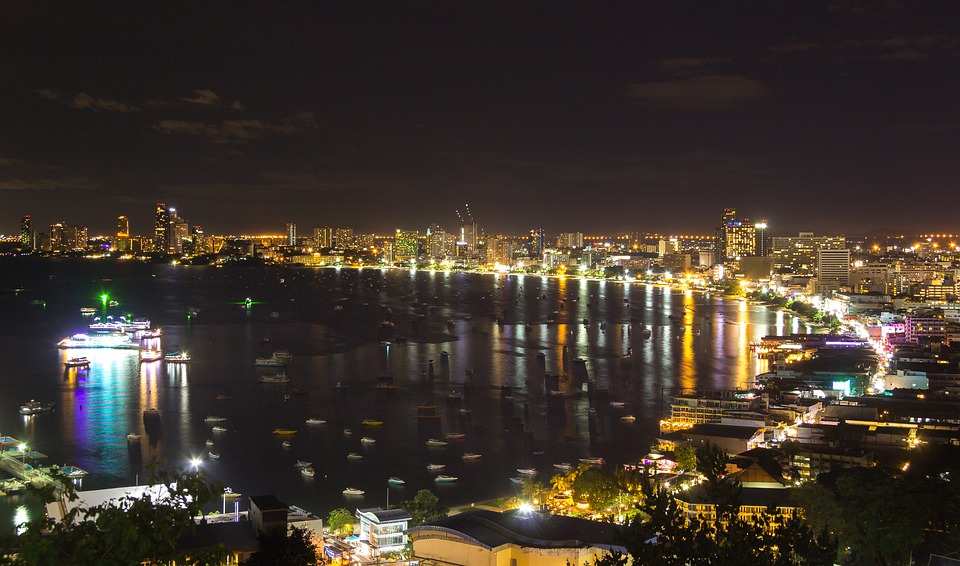 The most popular areas in Pattaya over the past 3 years has been the Jomtien area, with approximately 37% of the total condo units being built in the area, followed by South Pattaya and Wong Amart with around 16% and 14%, respectively. Investment property over a 6-year period has not seen the same gains as Phuket or Bangkok.
The average increase in price has not seen major increases but small incremental increases. Seaview property has shown the most growth over the 6-year period from THB 98,000 sqm in 2010 to THB 119,000 sqm in 2016 where as the average price for non-seaview condo units was THB 59,000 THB to 67,000 THB over the same period of time.
Many view Pattaya as a place to retire and mainly buy property to live in and not so much as an investment. Many hold onto a condo unit for an annual holiday or because they work or operate a business in the nearby industrial estate in Chonburi or closer to the Lamchabang Port. There are a number of condo units in Pattaya for lease and these rates are low enough to consider a leasing agreement or rental agreement if you are not looking at buying just yet if you want to also buy a condo in Pattaya.
Traffic jams are becoming common in Pattaya and the Jomtien area and you should think about this when you buy a condo in Pattaya, so you might want to consider your location carefully as well as how much you wish to invest in your retirement. With loads of infrastructure upgrades and a mixture of nationalities, Pattaya might be of interest to many.
Always speak to a property lawyer in Thailand for more advice as well as guidance when investing in Thailand, be this a condominium or a villa in Pattaya as well as other legal services in Thailand.
August 2018
Information contained within this website is of a general nature only. Individuals should not act upon any such information without prior consultation with a qualified financial adviser to ensure that any action meets their personal financial needs, situation and objectives. No responsibility is accepted for those persons acting on information contained herein and persons do so at their own risk.
Responsibility is disclaimed for any inaccuracies, errors or omissions. Particular investments are neither invited nor recommended. All expressions of opinion are published on the basis that they are not to be regarded as expressing the official opinion of any other person or entity unless expressly stated.
The information contained in our website is for general information purposes only and does not constitute legal advice. For further information, please contact us.
---
Buying a Condo in Pattaya FAQ

---
Can foreigners buy property in Pattaya?
Yes foreigners can buy a condo in Pattaya. Thai law stipulates that foreigners can only own 49% of the units in a building. If you are going to buy a unit then you will need to know who owns the unit. This can be either a person or a Thai company.
What to know before you buy a condo?
Quality of build is important in Thailand.Who did the construction and how have their past units performed. Location, your lifestyle as well as what you can afford is also important. Also consider the condo monthly fees as well as ownership either corporate or personally owned.
How much does it cost to buy a condo in Pattaya?
Pattaya has a wide range of developments. There are lower end units which are basic to the more higher-end units that will cost 10 million Baht or more. The lower end units would start at about 1 million baht and these would be very basic and much smaller.
---