If you have been arrested in Thailand for a criminal offence, then you have the right to apply for bail while the prosecutor and police investigate your case. Even though you do have this right most times it is not granted and they simply remand you to a prison in the province. Bail for a foreigner in Thailand is very rare unless you have lived in Thailand for many years and have substantial assets in the country.
Bail
There are two instances that you can apply for bail. If you have been arrested and still at the police station, then the application for bail in Thailand will be submitted to the investigating officer in your case. If you are in the custody of the court, being held on remand then the bail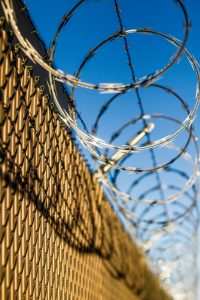 application will be submitted to the court. You will need to speak to a criminal lawyer about this once you have been arrested and they have read you your rights.
A stated above you will need to provide bail collateral. This is going to be very difficult if you are not living in Thailand and even then it is almost impossible to obtain bail on a serious offence. Once the application for bail has been made you will normally get a reply the same day. As a foreigner you should not hold to much hope on obtaining bail as you are a flight risk.
Bail collateral in Thailand comes in many forms. The most common is cash; bank passbook containing a fixed deposit equivalent to the amount of bail required; and/or land title deeds. When Thai people apply for bail many times they will use a title deed as collateral which is normally the home or land which their parents live on.
Note that as a foreigner in the event that you do get bail, the court will hold onto your passport and will send a note to Thai immigration that you don't have a passport as you have to appear in court again. You can still travel in Thailand when on bail. If you wish to leave, then you would have to apply to court for this. It is very rare that they will allow you out of Thailand as it is going to depend on the charge as well as how many assets you are holding in Thailand. It is not impossible but highly unlikely that it will be allowed.
If you are denied bail, then your attorney in Thailand can apply to the Appeals Court against the bail denial. Their decision is final and you would have to seek further legal advice once this has been denied.
Always consult a lawyer in Thailand when arrested as any statement you make will be used you in a court of law. You have the right to remain silent and that is a right you should exercise when arrested in Thailand.
The information contained on our website is for general information purposes only and does not constitute legal advice. For further information, please contact us.