Assault in Thailand is a very common charge with expats. One of the most common arrests in Thailand when it comes to crime is being arrested for assault. These do mostly come from drunken brawls in the entertainment areas of Bangkok and Pattaya. Usually the person is arrested for assault and taken down to the police station for questioning. The police in Thailand do not need an arrest warrant for this from the courts as has been explained elsewhere on this website.
Assault in Thailand
When you are arrested in Thailand they will normally need to identify you and will need to have your passport on you. It is a criminal offence in Thailand not to have your passport on you at all times much like Thai people are required by law to have their ID card on them at all times. This normally leads to another problem as you will be charged with assault as well as not having your passport on you. Some foreigners who are arrested at times have also overstayed their visa and this will become more complex as you will be deported once you have been through the courts on the assault charge.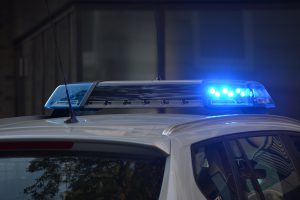 When arrested for assault in Thailand you will need to be able to identify yourself and also where you live such as a condominium or at which hotel you are staying at. Once this has been done you will be able to apply call a criminal lawyer in Thailand and you can apply for bail once you have appeared in court. How this is set is going to depend on how serious the assault was. The court can allow you out on bail or extend holding you on remand until such time that the state is ready to prosecute you while they investigate the crime. They will normally remand you to a prison in the area where you will be held on remand until your next court date. See the article on detention in Thailand for how long you can be held. For a minor crime you could be held for 12 days however this can be extended if the police and prosecutor thinks that you should be held for attempted murder. It is always best to obtain legal help once arrested and not to make any statements during this time until you have a criminal attorney present to ensure that you do not incriminate yourself. Usually in Thailand once arrested you will appear before a court within 48 hours of the arrest.
Note that if bail has been granted you will have to hand over your passport to the court to hold, so you do not flee the country while on bail. Once on bail you will need to remain in Thailand until your next court date. This could be 4-6 weeks away so you will need to make arrangements for housing as well as place on hold anything at home. Normally you can ask the court to leave the country and to return at the court date but this rarely happens unless you have a sizeable amount of assets in Thailand and a connection to the country.
Always seek legal advice as soon as you have been arrested.
The information contained on our website is for general information purposes only and does not constitute legal advice. For further information, please contact us.