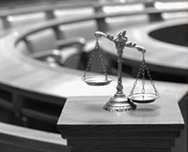 G.A.M. Legal Alliance is a professional association of Thai lawyers and foreign business consultants with many years' experience both in Thailand and elsewhere in Asia. We have come together in order to provide a high standard of advice and service to foreign investors wishing to establish businesses or buy property in Thailand; seeking to make Thailand their retirement home; or requiring legal assistance in one form or another during their stay.
Our legal practice areas include, among others, corporate, immigration, labor, family, civil & criminal law. We have extensive experience in property matters, including property holding structures, land and condominium purchases, and property leases. And our tax and accountancy affiliate is qualified to provide a full range of bookkeeping, accounting, tax advisory and auditing services.
Our corporate philosophy is to impart of high standard of service in a timely and accurate manner, and at a reasonable cost. We take pride in our corporate slogan, "We care for our clients", because it embodies the personal attention each of us gives to those who enter our offices, seeking advice and assistance.
Your first visit to G.A.M. Legal Alliance is without charge. Together, our representative will sit down with you, we will get to know each other, and decide from there how best to proceed.
Meet the Team: