This option being the UK spouse visa is a type of settlement visa which is intended for your Thai wife to enter the United Kingdom. Note that when the UK Spouse visa is granted the applicant (Thai wife) is given a two-year multiple entry stay in the UK.

UK Spouse Visa
Once this is time period is completed she will be entitled to a permanent residence status also known as Indefinite Leave to Remain in the UK. Your Thai wife can also work in the UK by obtaining a work permit from the Home office. Note the UK spouse visa requirements from Thailand.
UK Spouse Visa Requirements
The foreign spouse or visa applicant should be:
– You are legally married to your British spouse
– You are in good health free of TB
– You have no criminal record
– You are able to provide proof of a genuine marital relationship with the British spouse
The British spouse should be:
– You should be legally married to the visa applicant
– You are able to show proof of accommodation in the UK
– You can provide substantial evidence of a genuine relationship i.e. photos together etc
– You are financially stable
If you have any questions about the requirements for the UK Spouse visa then call us toll-free from the UK or walk into any of our offices in Thailand for more information about the process and requirements.
UK Spouse Visa Process
Both the visa applicant and the British spouse will collect their own documents required for the application. These documents will be collated together to become the visa application packet and to be submitted with VFS- a UK government-appointed agency that sorts out UK visa applications. VFS will in turn forward the application to the UK embassy for the evaluation.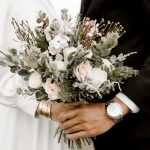 The following is what we can offer you in Thailand. The visa package covers everything from consultation, assistance with the collecting of all the required documents and assistance with the embassy interview in Bangkok.
Our UK Spouse Visa Package
Applying a UK Spouse Visa can be a daunting experience for first time visa applicants. To ensure the success of your spouse visa application enlisting the services of a reputable visa agent is advised.
We Offer:
– Consultation
– Comprehensive list of the documents from the applicant and from the sponsor
– Assistance with collecting the required documents
– Assistance with obtaining a police report for the spouse
– Assistance with medical check-up for the spouse
– Professional Preparation of the visa application papers and supporting documents
– Interview training
– Submission of the visa application to the VFS
– Update on the developments and results of the visa application
G.A.M. Legal Alliance has a team of foreign immigration staff specializing in UK Visas such as Family Visit Visa, Student visa, Fiancé Visa or Spouse Visa. Please contact us today to avail our free consultation service. Note that the UK Spouse Visa from Thailand as well as other questions such as  the UK spouse visa extension as well as the UK spouse visa requirements as explain above. Also note the UK spouse visa processing time in Thailand.
---
UK Spouse Visa FAQ

---
Are marriages in Thailand legal in the UK?
Yes your marriage which has been registered at the Amphurs Office in Thailand is legal in the UK. You will need to obtain a certified translation in Thailand to take with you back to the UK. The marriage in Thailand is legally binding in the UK.
Can I travel on a UK spouse visa?
You are allowed to travel outside of the UK for up to 180 days in 12 months in the years before you obtain your Indefinite Leave to Remain. You cannot however travel for more than 90 days in any 12 month period in the five years before nationalisation.
How much funds are required for UK spouse visa?
You will need to provide proof of income for the UK marriage and fiancee visa. You must have an income of least £8,600 a year .You will need to provide proof of your income to sponsor your Thai wife or Thai girlfriend.
How long can my Thai wife stay in UK?
If your Thai wife has been granted leave to remain then she can stay for 2.5 years.It can then be followed by another grant of 2.5 years. After the 5 years your Thai wife can now stay in the UK after her application for an indefinite leave to remain.
How long does UK spouse visa take?
This will depend on each country and if there have been delays in collecting all your documents. Usually there is a 3 month wait time but this will again depend on the amount of applications they have received at that time.
What type of visa is a spouse visa UK?
The UK marriage visa also known as the UK spouse visa is a visa which you will require when married to a British national. You will want to remain in the UK permanently . This is a UK family visa.
---