The visa on arrival or visa exemption allows you to stay in Thailand for 30 days without a Thai visa. If you enter Thailand at an international airport from outside of Thailand the 30 day visa waiver would be applicable to nationals of the following countries listed below. If you arrive via a land border then you will only get a visa waiver for 15 days. Note that (‡) Effective November 1, 2013 citizens of G7 countries now get 30 days irrespective if they arrive via a land border or international airport. Always get a tourist visa not not a visa on arrival as the rules do change.
Visa on Arrival
30 days / 15 days
Australia, Austria, Belgium, Bahrain, Brunei†, Canada‡, Czech Republic, Denmark, Estonia, Finland, France‡, Germany‡, Greece, Hong Kong†, Hungary, Iceland, Indonesia†, Ireland, Israel, Italy‡,   Japan‡, Kuwait, Liechtenstein, Luxembourg, Laos†, Macau†, Malaysia†, Monaco, Mongolia†, Netherlands, New Zealand, Norway, Oman, Philippines†, Poland, Portugal, Qatar, Russia†, Singapore†, Slovakia, Slovenia,  Spain,  South Africa, Sweden, Switzerland, Turkey†, United Arab Emirates, United Kingdom‡, United States‡
Nationals from the following countries are allowed to stay in Thailand for 90 days without a Thai visa when they arrive in Thailand. These countries are:
90 days
Argentina, Brazil, Chile, South Korea, Peru
Note that the last list of countries as listed below can stay in Thailand for 15 days however they have to pay a visa waiver fee of 1,000THB when entering Thailand. You would also have to show that you have sufficient funds to stay in Thailand for your duration depending if you arrive as a family or as an individual. Most prefer to obtain a tourist visa or a marriage visa if they are married to a Thai national.
15 days + 1,000THB Visa waiver fee
Andorra, Bhutan, Bulgaria, China, Cyprus, Ethiopia, India, Kazakhstan, Latvia, Lithuania, Maldives, Malta, Mauritius, Romania, San Marino, Saudi Arabia, Taiwan, Ukraine, Uzbekistan
If you are married to a Thai national and you wish to stay in Thailand then you can apply for a 90 day Thai "O" visa then extend this visa in Thailand for 12 months if you meet the financial requirements for the visa. Assistance from a lawyer for the application is suggested if you have had one issued before as the embassies are now becoming very strict about the visa.
If you are over the age of 50 and you meet not only the financial requirements of the Thai "O-A" visa but also the criminal record and health requirements then you can apply for a 90 day visa in your home country and have this extended in Thailand to a 12 month visa.
If you are going to be doing business in Thailand or looking for work then you will need a Thai "B" visa to apply for a Thai work permit. The visa is very difficult to obtain and you do get the option of obtaining a single entry (90 days) or multiple entry (12 months) visa at the embassy but you will need the assistance of a lawyer for this.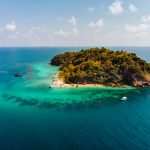 If you are going to visit Thailand then it is best to obtain a Thai visa. Speak to us online for assistance for your marriage or retirement visa so we can assist you and ensure that your visa is not only issued but extended without all the trouble you would need to go through obtaining and extending it. Call us today toll-free or walk into our offices in Bangkok for a confidential discussion.