Being married to a Thai can be a boon for a foreigner who wishes to stay in Thailand long term. This is because a foreigner with a Thai spouse is entitled to a yearly renewable Thai Marriage Visa allowing him to stay in Thailand for good. The Thai Marriage Visa allows the foreigner to stay and work in Thailand provided that a valid Thai Work Permit can be obtained to go along with the visa. This is definitely advantageous to the foreigner's employment prospects as the employer would only have to worry about the procurement of work permit.
 If you are married to a Thai national then you can apply for a Thai marriage visa or Thai Non Immigrant "O" visa at a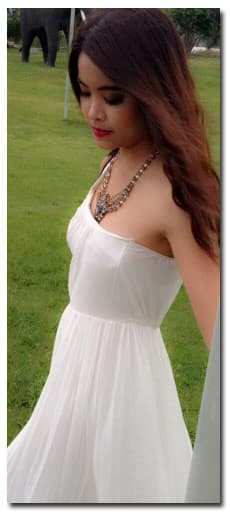 Thai embassy. Depending on the embassy this may take anywhere from overnight to 5 days. Each Thai Embassy has their own waiting period for the marriage visa. Most embassies in Asia tend to be 2-3 days to have the visa issued.
The Thai embassy needs all three documents for the marriage visa application. At times they may also need you to provide extra documents especially if you have had numerous Thai marriages visas issued before. Sometimes, they might deny the visa and issue you with a tourist visa if they feel that you will not extend the visa in Thailand. Once the visa is issued you need to extend the visa in Thailand and this become more complicated and takes on average 3-4 weeks to complete.
In order to have the Thai marriage visa extended you need to prove that you have 400,000THB in a Thai bank account. This money has to be in your name and not in the name of your Thai wife. You can also show that you have an income of 40,000THB per month. Speak to our immigration lawyer about what the income and deposit they will accept as proof as income. The rules for the extension of the marriage visa does change from time to time in Thailand and you will need to provide not only proof of income, marriage but also a map of your apartment or house where you are living in Thailand.
The marriage visa does not allow you to work while in Thailand. You will need to apply for a Thai work permit if you wish to work. This also holds for the Thai retirement visa. No work is permitted in Thailand without a valid work permit.
Thai Marriage Visa Application
Applying a Thai Marriage Visa commences with satisfying requirements set forth by the Bureau of Immigration or the Thai embassy or consulate where the application is submitted.
Thai Marriage Visa Requirements
When you apply for your marriage visa at the Thai embassy you need to provide them with both the fancy marriage certificate the Thai government issued and a signed copy of the multiple page marriage certificate. Both have to be handed in at the Embassy.
Legally Married to Thai – This is substantiated through a Marriage Certificate
Financial requirement – This is met through any of the following means:

– THB 400,000 in a Thai Bank Account for 2 months before the visa application; or
– THB 40,000 per month in income

Police Clearance*
Medical Certificate*
*These are not required if the visa application is consummated in Thailand.
Once this visa has been extended you need to ensure that you report your address to Thai immigration every 90 days. Failure to report your address leads to a fine of THB2,000 for late or not reporting. If you are leaving Thailand and wish to return later then you also need to ensure that you have a re-entry permit. Without the re-entry permit as soon as you leave Thailand your extended visa will be invalidated and you would need to start the process again.
---
Thai Marriage Visa Application Process
Once completing the required documents for the visa application, you may lodge your visa application at the nearest Thai embassy or consulate in your home country. However, if you are not ready to apply for the marriage as some requirements are missing, you can always obtain an initial Visa called Non O valid for 90 days. This can be extended in Thailand at the Immigration office 21 days before it expires. If you have satisfied the requirements for the marriage visa, the visa can be extended into one year. If not, you would only get a three-month extension.
If you are married to a Thai national then you can apply for a Thai "O" Visa or Thai marriage visa. In order to obtain this visa you need to meet or exceed the requirements for this visa as set out by Thai Immigration. Ensure that you have a copy of your Thai marriage certificate with you either as a renewal or new application.
This is the basic information which you would need to know when you renew your marriage visa in Thailand. Speak to a lawyer about the requirements and process for visa renewal.

When you apply for a Thai marriage visa then you need to complete the application forms for the visa. These are the basics of the marriage visa application form.

 Convert Tourist visa to Marriage visa

If you have a tourist visa then you can convert this to a marriage visa while in Thailand. You need to speak to a lawyer about this as all the documents need to be in order.

Financial Requirements for Marriage visa

These are the basics for the visa application in Thailand. If you need more information about the financial requirements for the marriage visa then email.
---
Maintaining Your Marriage Visa
Of course you would need to maintain your marriage with your Thai spouse that the visa will remain valid. In the event of divorce, the validity of your marriage visa may be forfeited and you will have 7 days to leave the country. Sometimes, you will be allowed to stay in the country until the expiration of your current marriage visa. This is another requirement in maintaining your marriage visa.
If you plan to travel in and out of Thailand within a year, it's advised that you obtain a multiple-entry visa. However, if you plan to stay in Thailand the whole time a single entry will do. But, in case you would need to leave the country for any reasons then you would need to apply a re-entry permit at the nearest Immigration Office before leaving the country. This way your visa won't get cancelled.
| | |
| --- | --- |
| You would now need to notify the nearest Immigration office concerning your residence every 90 days. However, if you are not in the country when the report is due, then you wouldn't need to. Ask us today. | As noted you need to apply for a re-entry permit if you have an extended marriage or extended retirement visa in Thailand. Without the re-entry permit you will cancel you visa when you return to Thailand. |
| | |
---
Living in Thailand
If you have any questions about living in Thailand then speak to us when you apply for your retirement visa. We will be able to assist you with information about shipping and cost of living if you are not already retired in Thailand. There are a number of issues to consider when you retire in Thailand. These include but are not limited to the following:
Opening a Bank Account in Thailand

If you are going to apply for a marriage visa or a retirement visa then you need to open a bank account first. Most banks however will not open a bank account without the visa.

Applying for a Drivers License

When you live in Thailand you might want to buy or rent a car or take out insurance on the car. You will need to have a drivers license for this to occur.

Most people who retire in Thailand or get married and live in Thailand tend to have a last will and testament drafted in Thailand in the event of their death or disablement.

Moving to Thailand can be difficult with Thai Customs and other procedures. Speak to us about how best to move to Thailand after your visa has been granted.
 Thai Retirement Visa Services
Sometimes applying for a Thai marriage visa proves to be a daunting task especially when procuring and following all the required documents and procedures. If you wish to proceed with the visa application hassle free, it would be best enlisting the services of a law firm to assist you with the visa application. Call us today toll-free or speak to us online about your retirement in Thailand. You can also walk into our offices in Bangkok for more information about your plans in Thailand.